Snorkel Excursions in Punta Cana
Snorkeling in Punta Cana: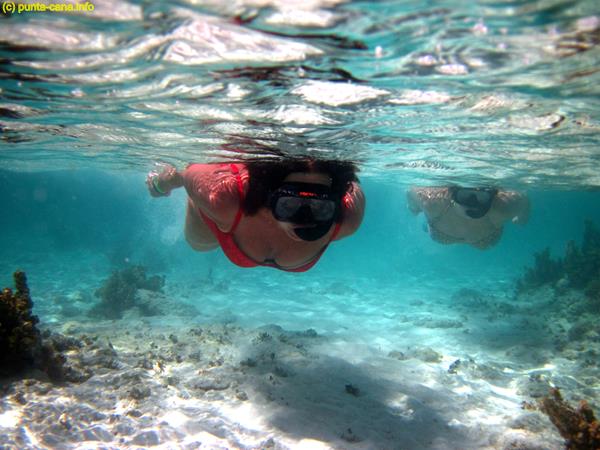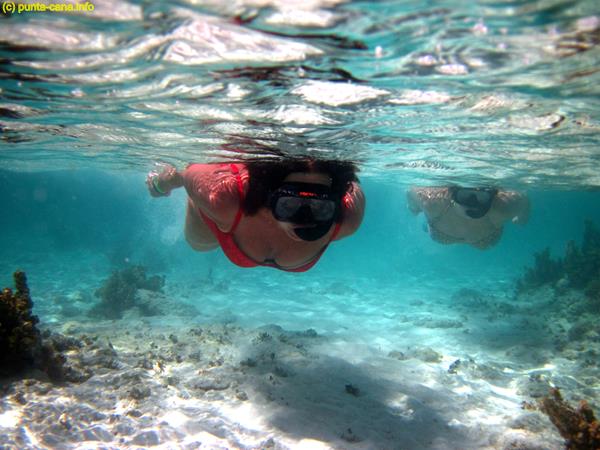 Saona Island: snorkeling!
With more then 30 miles / 50 kilometer of beach and a pristine coast line Punta Cana offers all the watersports you can imagine. Snorkeling is a popular activity in Punta Cana and the area has several good snorkel reefs.
There are some pretty awesome snorkeling opportunities near Punta Cana. Snorkeling can be done from shore or in selected areas near the reef. The best snorkeling can be done by taking an excursion to The Aquarium (east of Club Med) and towards the reef off El Cortecito beach or to the area near the Riu Taino hotel.
Snorkeling in the Caribbean Sea:
However, Punta Cana borders the Atlantic so sea conditions can be a bit rough for save snorkeling. The best snorkeling can be found in the Caribbean Sea near Bayahibe. Here the waters are calm, the scenery is exotic and you can experience the real Caribbean underwater world. SeavisTours offers several excursions that include snorkeling. Check out the Saona Crusoe VIP.