Sightseeing in Punta Cana
On your own
You can make day trips to sights that are quite accessible from Punta Cana's various resorts, including the following:
Higuey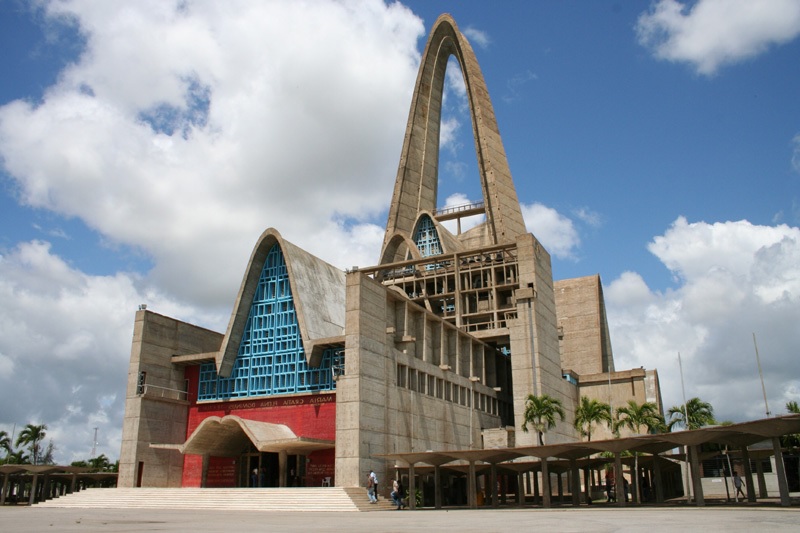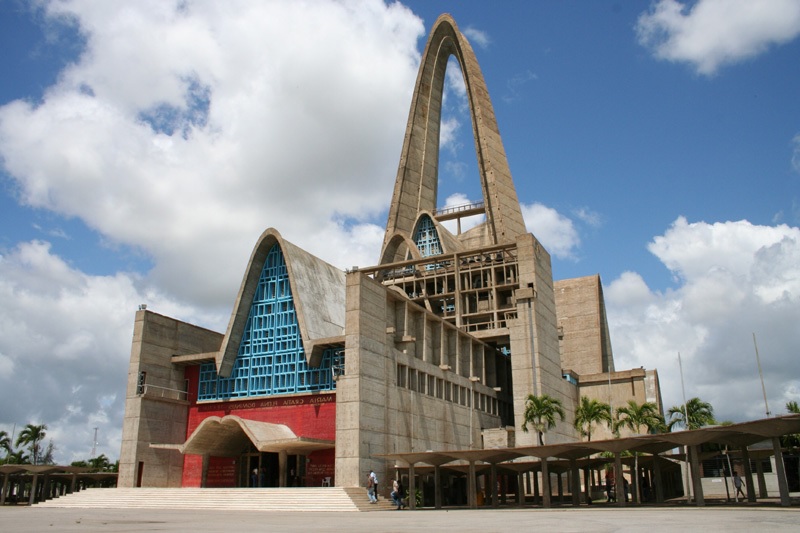 Higuey - Basilica
Higuey is a wonderful place to experience the true culture of the Dominican Republic, full of small streets, local foods such as ice cream, cheese, and fresh fruit, and local brands of beer (Bohemia and Presidente, notably). The big supermarket also stocks genuine Dominican brands like Bon Marmalade, Santo Domingo coffee, and Brugal, Bermudez, or Barcelo rum. It's also suggested that one visit the beautiful basilica, a spacious modern cathedral built in the honor of the patron saint of the Dominican Republic - the Virgen de la Altagracia.
Ponce de Leon House & Boca de Yuma


Boca de Yuma
To find these places, head to San Rafael de Yuma by taking a detour south of the road that leads from Higuey to La Romana. Ponce de Leon house is so named, because the famous explorer once resided in this house with his wife and three daughters. During that time, starting around 1505, he commanded the east of the Dominican Republic for the Spanish conquistadors, before moving on to colonize Puerto Rico, and then finally, Florida.
Boca de Yuma is a forgotten fishermens village. Fresh fish is caught every day and there are some great restaurants high on the cliffs overlooking the sea.
Saona Island (Parque Nacional del Este)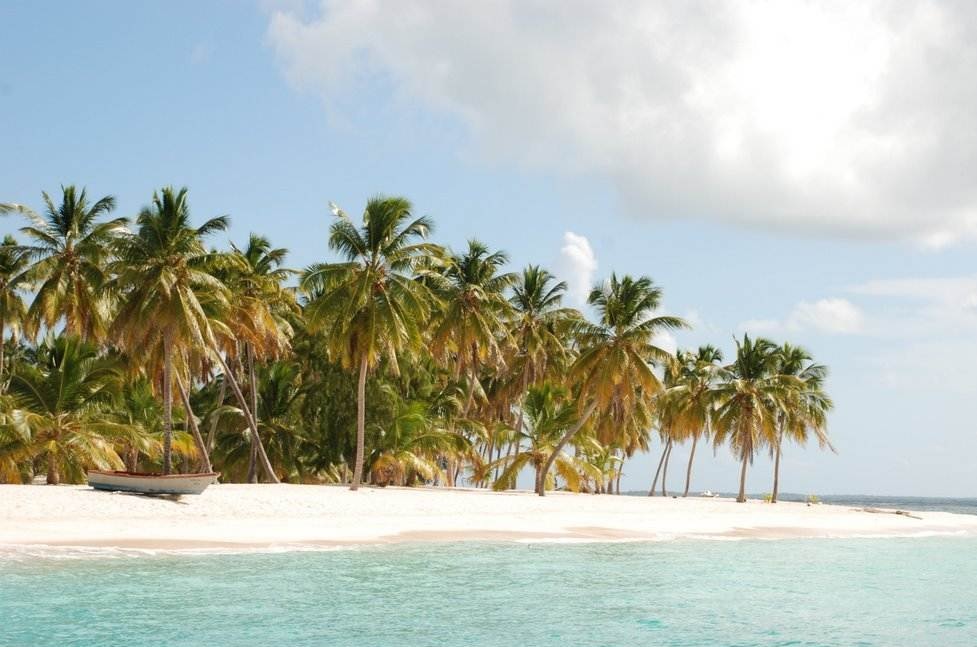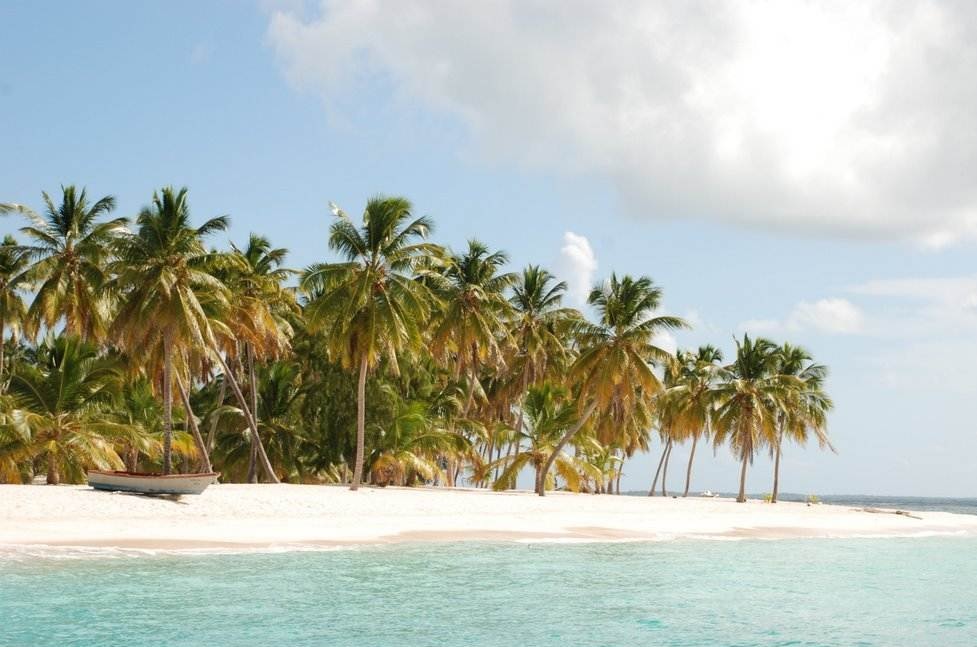 Saona Island - Canto de la Playa Beach
Part of the Parque Nacional del Este, Isla Saona is a large and pristine island that lies just off the coast of La Altagracia province, and is home to a sleepy little fishing village, dolphins in the crystal clear waters around it, and little else except calm beaches and endless palm trees. The trip goes by catamaran (offered by the reps in the hotels; these tend to be 'party tours') or small motor boat - generally leaving from Bayahibe. The motor boats tours feature smaller groups and go to more remote locations.
While here, you should definitely check out the Piscina Natural, the village of Mano Juan, and the remote, peaceful beach of Canto de la Playa, whatever excursion you take.
Santo Domingo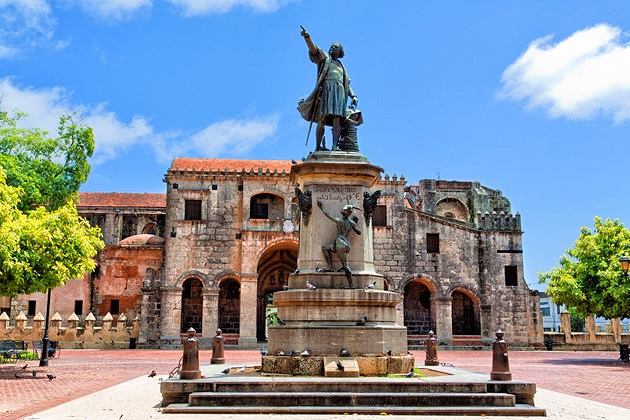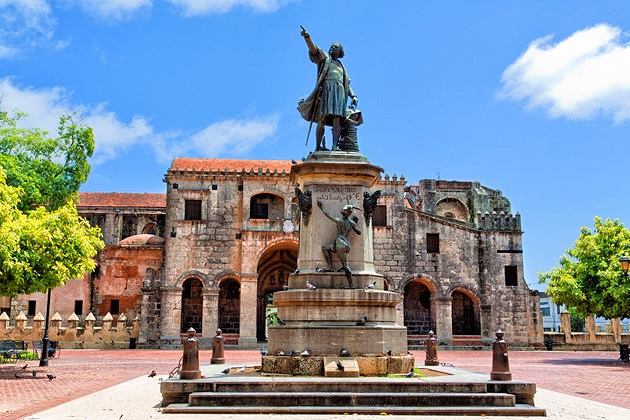 Santo Domingo - Statue Columbus
As described previously in this guide, Santo Domingo, which now has a population of three million, was the first city in the New World settled by the Europeans, and thus it contains a great deal of history, along with vibrant nightlife.
A trip to Santo Domingo takes +- 2.5 hours one way.