The Best Dominican Cigars
Looking for the Best Dominican Cigars? Visit the Vivaldi Cigars online shop. The specialist in Punta Cana. Online Shop with shipping.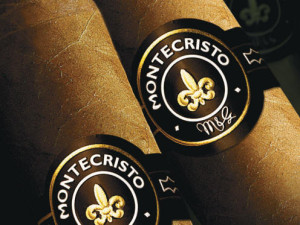 For the vast majority of visitors the Dominican Republic signifies a place in the middle of the Caribbean, where you can enjoy the excellent beaches in a tropical climate. But this country has many faces to know and enjoy. One of these is represented by the Dominican cigar, which boasts the best in the world.
If you enjoy a good cigar or you are looking for a very special gift to take home to someone who does, you can't go wrong with touring the cigar factories in Santo Domingo or the largest one in La Romana. You can purchase some directly from there. Crafting a good cigar takes true skill and nothing beats seeing how it is done to know how to pick out the best ones. You'll also find good tobacco shops all around the country, where you can buy all the Dominican brands of cigars. Just remember that a good Dominican cigar takes no back seat to a Cuban cigar!
The production of the tobacco.
Planting of tobacco in the Dominican Republic for the development of cigars is more than an economic activity; it is a process of tradition and culture. To which, with the passage of time, techniques of land preparation, planting, greenhouse and seed production, have been added. However, the best local cigars are still handcrafted by experts, with skills and knowledge that is passed on from generation to generation by the various farmers or that is learn under the supervision of Tobacco Institute of the Dominican Republic.
The development of the Dominican cigar
The quality of the cigars is not reached by just wrapping any sheet of tobacco. The materials used are carefully selected from different types of tobacco, from leafs with different taste and odor. Different leaves are used for the binders and yet other leaves for the wrappers. Each cigar brand has his own, secret, recipes.
The production of the Dominican cigar
A cigar is composed of three main parts: the filler (the selection of tobacco leafs), the wrapper and the binder. The parts are combined and rolled on a table -called crooked table-, which contains the key auxiliary tools, the guillotine, the vegetable gum, press and molds. It takes years to master the skill of rolling a world class cigar. The title of "master roller" is so demanding, that it only can be reached after 20 years of experience. Combine this craftsmanship with the sophisticated techniques of land preparation, planting, greenhouse and seed production, and you get a quality product that can rival the best Cuban cigars.