Tourism in Punta Cana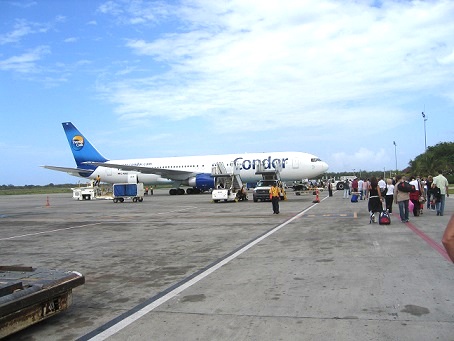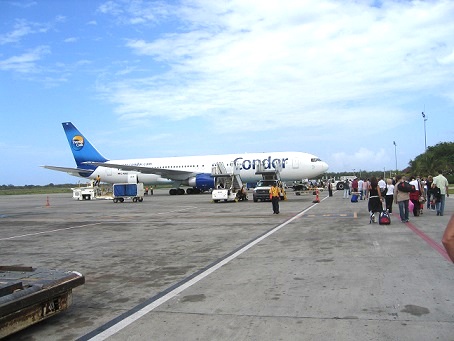 Punta Cana Airport - image: Wikipedia.com Tourists from around the world have been coming to Punta Cana for the last 40 years. The number of tourists has grown dramatically and is still increasing.
In the 1980s when the international airport became operational, Punta Cana saw less than 3 thousand tourists visiting every year. Today, almost 35 years later, it sees a passenger count of 2.4 million annually, which is growing with approximately 7% per year.
Tourists have been coming back for years to Punta Cana. And every time they come, they find something new either in Punta Cana or in a nearby place.
International Arrivals by country of residence
| | | | |
| --- | --- | --- | --- |
| Country: | 2007 | 2013 | Difference |
| United States: | 549.533 | 958.678 | +74% |
| Canada: | 362.298 | 494.108 | +36% |
| Russia: | 17.860 | 177.354 | +893% |
| France: | 170.573 | 171.958 | +1% |
| Germany: | 143.940 | 162.062 | +13% |
| Spain: | 192.032 | 90.381 | -53% |
| Brazil: | 1.090 | 77.253 | +6987% |
| Argentina: | 17.225 | 76.735 | +345% |
| England: | 71.717 | 72.107 | 0% |
| Chili: | 11.455 | 53.948 | +80% |
More In This Sector: