Hotel Map Punta Cana
The Punta Cana region is pretty much solid shoulder-to-shoulder all-inclusive resorts, many of which have a devoted clientele of families and couples that come back year after year.
Students from Canada and the US also return annually during Spring Break.
Punta Cana's visitor demographics are about 50% European and/or Latin American, and the other 50% are generally Canadian and American, but there is the occasional South American, Russian, etc.
Map:
Click on map to enlarge in new window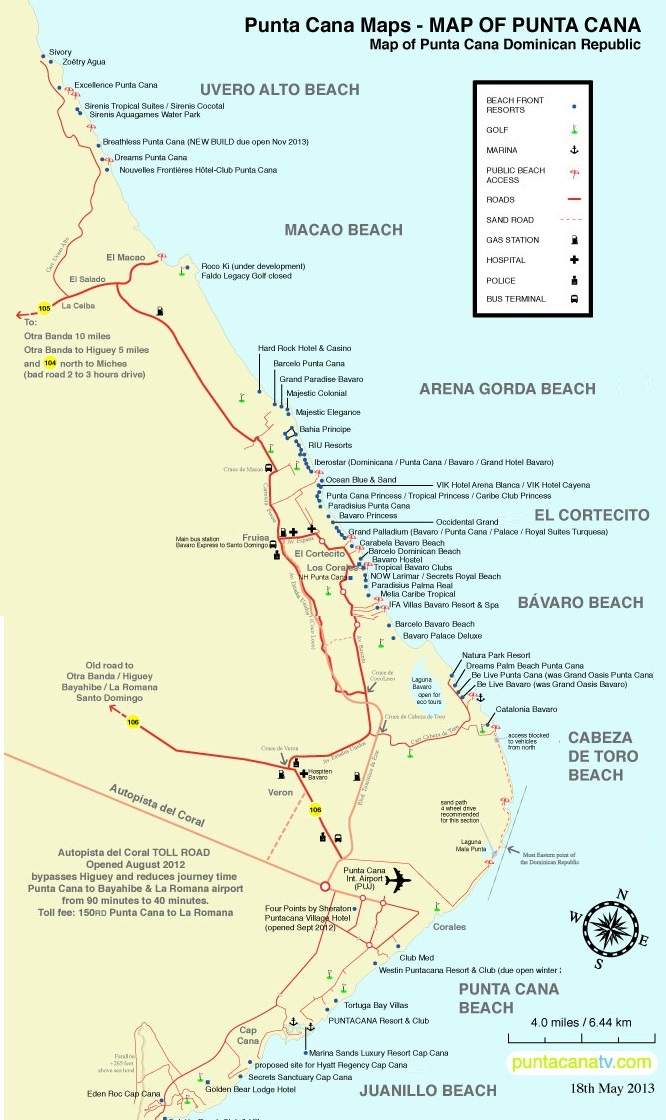 © The map in this article is courtesy of PuntaCanaTV.com .